Located in Dallas, Texas, Sew Sew Swell was started by Delaney Rolfe in late 2013 as a custom pillow business after friends saw some pillows she made for her daughter. She soon bought her own embroidery machine(s) to put monograms on many of these pillows, and immediately started embroidering everything that got in her way, to the point of no longer having time to make the pillows that started it all!
We are all about the beautiful monogram, whether it be on gorgeous linens, sweet items for little ones, or great accessories and home items. With so much to choose from, you are sure to find the perfect gift to express yourself.
Please look around and stop back by often. New items are added as fast as we can find them! We hope you like what you see!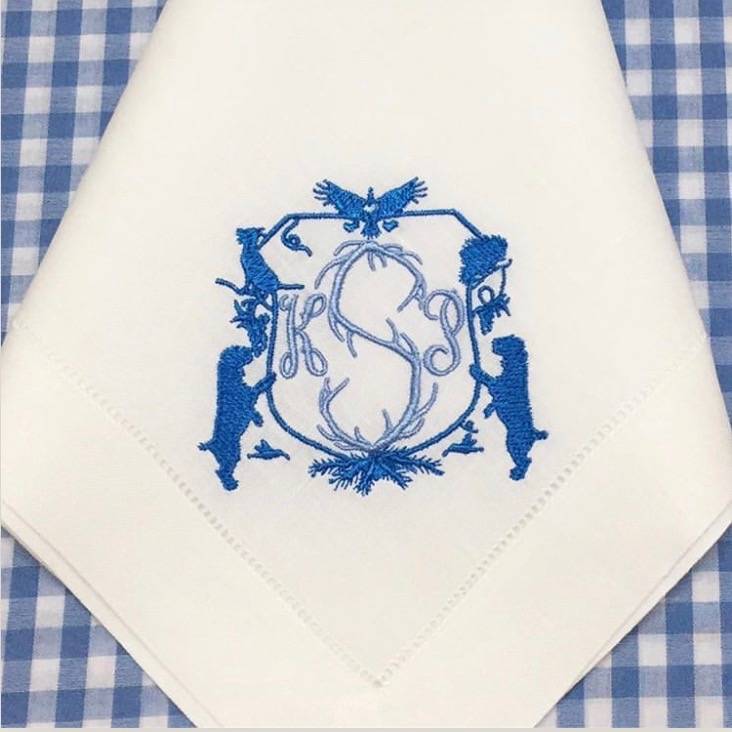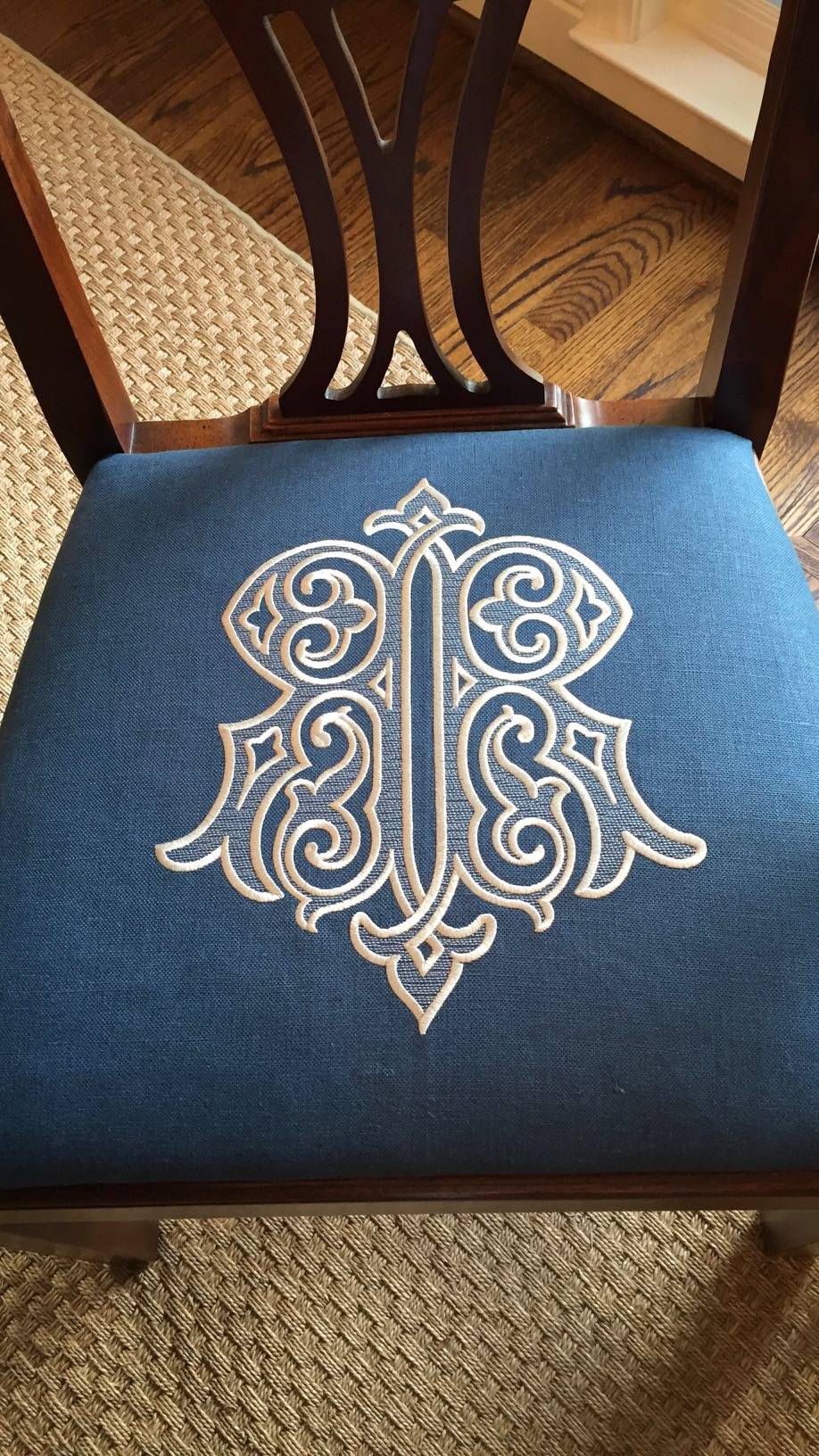 Turnaround time for in stock items normally runs about 14-21 days, plus shipping. If an item has to be ordered in, plan on another week or so. We will let you know if this is the case. During busier times, such as pre-holiday and graduation, orders could encounter a slightly longer delay and will be posted in the banner at the top of every page.
Return Policy: Personalized items are not returnable, refundable, or exchangeable unless a mistake is made on our part. Please make sure and check all order details before checking out. If an item is damaged or incorrectly embroidered due to our error, we will gladly replace the damaged item for a new one, or refund you if this is not possible.
Outside Items: We are NO LONGER accepting outside/customer supplied items, with the exception of cut fabric pieces that will be made into something after embroidered. If you are interested in having us work on your fabric, please contact us for approval first. If accepted, we will email our custom price list, as well as the Outside Order form for you to fill out, sign, and return with your fabric. Turnaround time is sometimes longer as store items take precedence. Rush fees for items needed in less than a week are double the listed embroidery price; triple if needed within 24 hours.
All efforts will be made to make sure your items are perfect, however we do not replace or reimburse for outside items that are damaged in the embroidery process. You assume all risk by sending your items to us.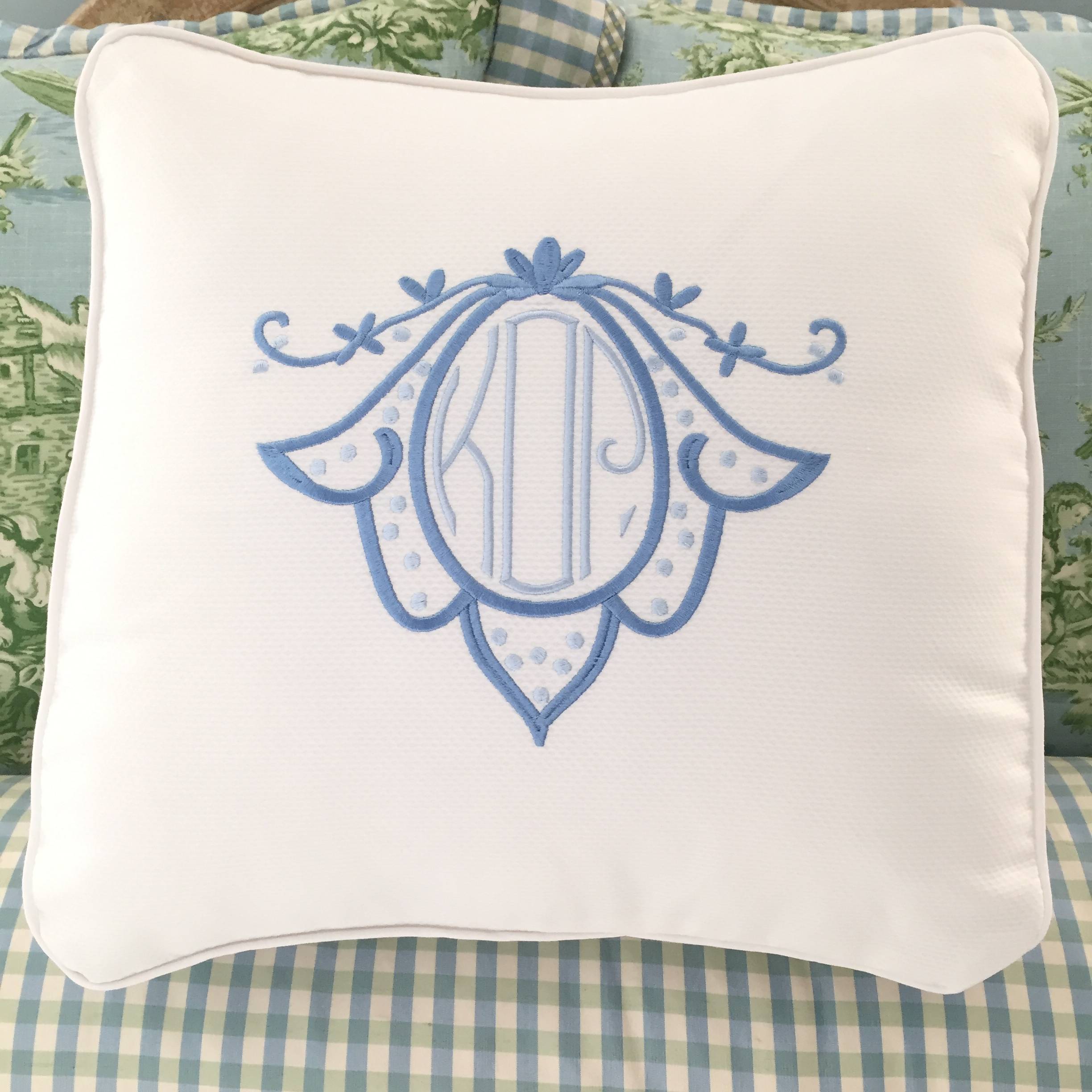 Three letter monograms may be used for an individual or a couple.
K = First name for an individual or the wife's name for a couple. (Ladies are always first.)
P = Middle name for a single female, maiden name for a married female, or husband's name for a couple.
O = Surname in all three examples.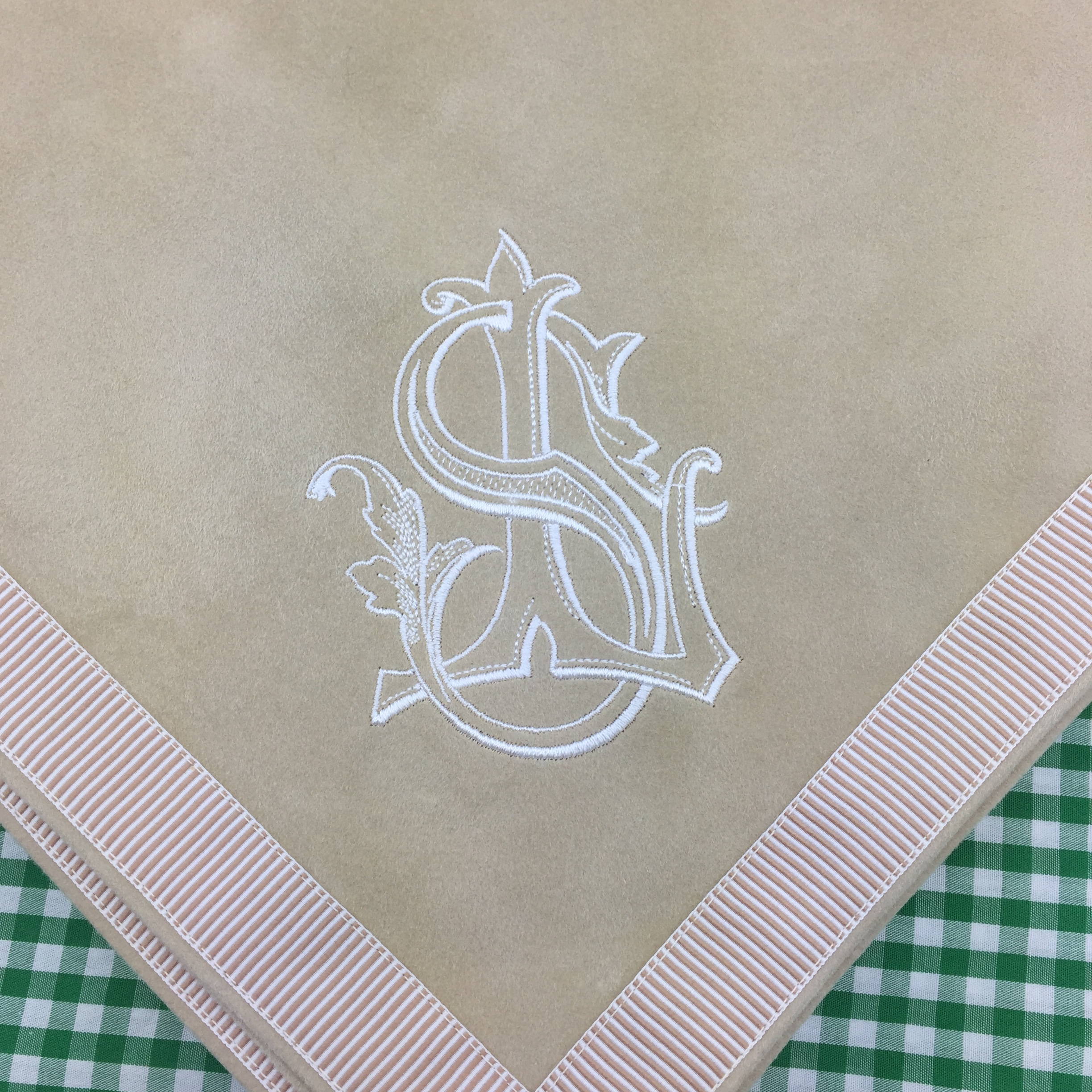 Two letter monograms may be used for an individual or a couple. First and last name for an individual or two first names or last names for a couple. In this example, the letters are overlaid and entwined, making it hard to tell which is the first letter, but if side by side letters, ladies are always first.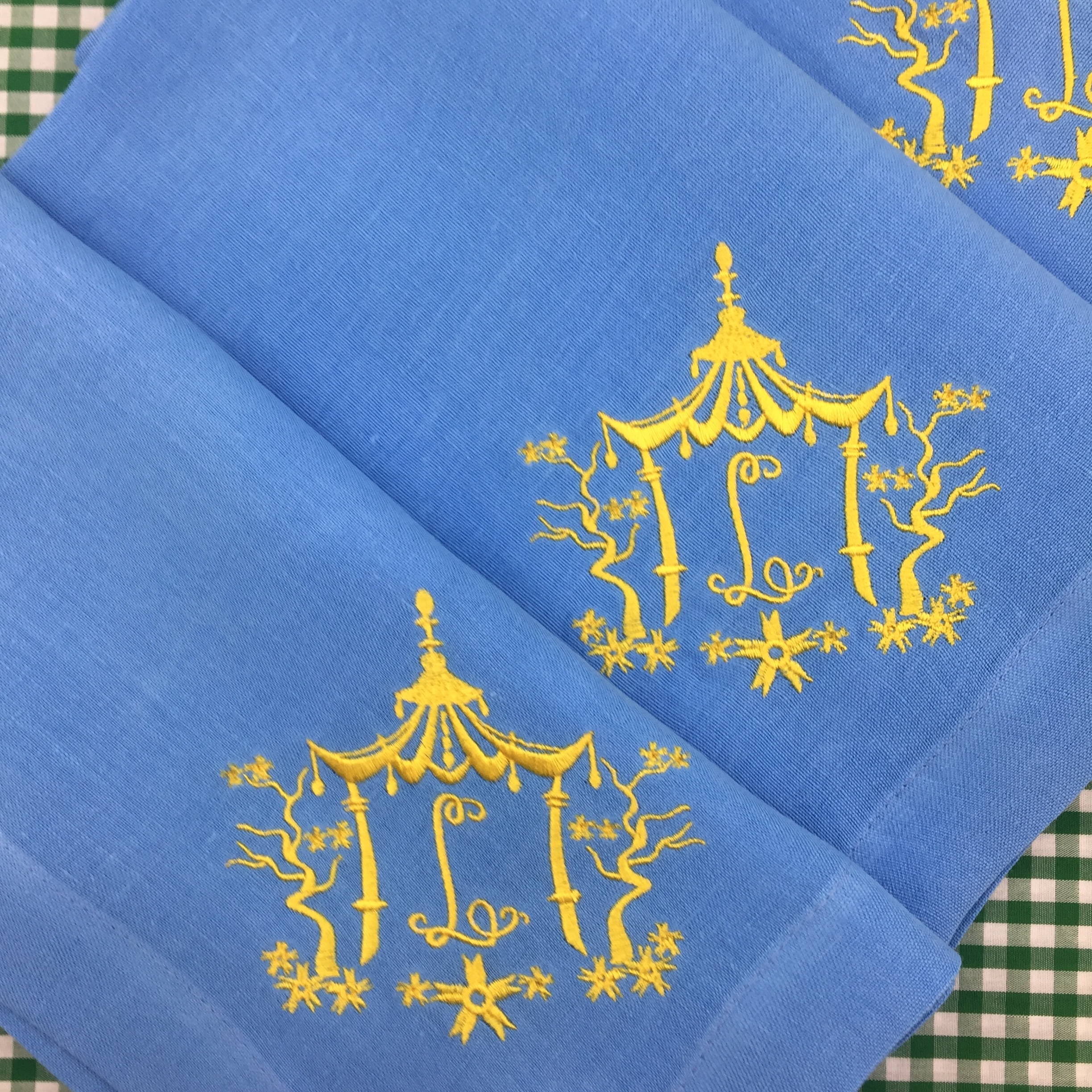 A single letter initial may be used to represent a first or last name. Personal items tend to use first name initials, while home items use a last name initial more often.